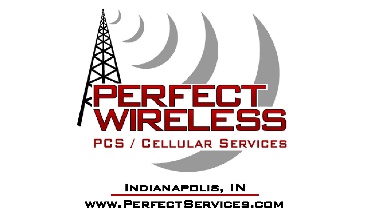 Perfect Wireless, Inc. has an immediate position available for experienced Tower Technicians. Offering very competitive hourly pay. Average 50-60 hours a week. Must be able to report to our Indianapolis office daily, lift 100 pounds, have a clean driving record, be able to pass a DOT physical, pass pre-employment drug screen and a background check.
Day-to-day activities include: Installing antenna systems on the tower, tower repairs, tower service, co-locates & raw-land new builds. You will work on a crew of 2 to 6 people.
We pay $100 compensation per night on-the-road plus regular hourly pay. Typically, only travel from Monday through Friday. Crews are off most weekends. Travel is required, but we do not travel all the time. We stay mostly in the Indiana and Kentucky markets.
Perfect Wireless, Inc. is based out of Indianapolis, IN. We have been in business since 1996. We construct, upgrade and service communication sites for major (and minor) communication carriers. We are a very safety conscious company.
We offer a full range of benefits:
401K with company match
Weekly pay
Overtime after 40 hours
$20,000 Life insurance policy (100% Paid by company – upgrade-able)
Anthem Health insurance (50% Paid by company)
Dental insurance (50% Paid by company)
Vision insurance (50% Paid by company)
Short term disability (100% Paid by company)
Long term disability available
Supplemental insurance available
Paid vacation
Paid holidays
Paid training
Please apply at www.perfectservices.com/jobs/