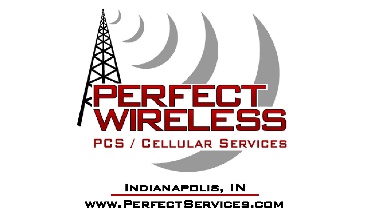 Indianapolis based telecommunication construction company is currently seeking qualified candidates for the position of Tower Division Manager. This position is responsible for all aspects of the tower division including managing crews, managing sub-contractors, coordinating schedules to meet customer timelines, coordinating billing, managing profitability, and anything related to the success of this division. This position will work from our office located on the Northside of Indianapolis.
The tower division is responsible for installation of communication equipment on towers for several major carriers including Verizon Wireless and At&t. Our work is located primarily in Indiana, Kentucky, and Michigan.
Perfect Wireless, Inc. has been a leader of telecommunication construction in the Midwest since 1996. We have serviced all major carriers and telecommunication property owners.
Benefits
401K with company match
Salary paid weekly ($80,000+ based upon experience)
Company provided Life insurance – buy up available
Company provided Anthem Health Insurance
Company provided Vision insurance
Company provided Dental insurance
Paid vacation
Paid holidays
Paid training
Short Term Disability
Long Term Disability
Company provided take home vehicle
Relocation expense negotiable
Profit sharing
Requirements
High school diploma required. Associates or higher level degrees are a plus but not required
2 years experience in Tower Construction Management
Verizon or AT&T construction experience is required
Good written communications skills
Relocation to Indianapolis area
Qualified candidates should email resume to contact below.
Contact Name: Nick Lay
Email: nicklay@perfectservices.com
Phone: (317) 874-4260
Fax: (317) 874-4266
Website: https://www.perfectservices.com