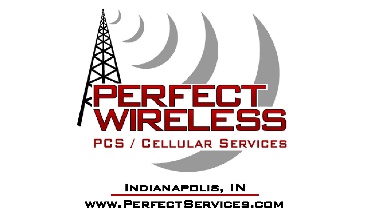 Perfect Wireless has immediate openings for Installation Technicians III/IV/ or Lead. Successful candidates will be capable of performing base station and/or DC Power installation work activities in addition to providing guidance to installation team members. This position requires industry experience, leadership aptitude, and technical talent.
Qualifications and Experience
High School Diploma required. Some college or technical school is a plus.
3 or more years of relevant experience in the wireless, telecommunications or data communications fields is expected.
Industry recognized Certifications and/or training would be a highly regarded.
Be able to demonstrate experience in technical installation, or cell site construction.
Must have good mechanical aptitude, the ability to manage multiple tasks simultaneously, and be able to meet rigid deadlines. Ability to adapt to different working environments is essential.
Be able to read and interpret MOPs and electrical schematics.
Knowledge of Ethernet and/or Fiber optic cabling, cable management, termination and methodology is required. Experience with base station installation, DC Power and/or RF cabling and termination is desirable.
Must possess leadership aptitude, verbal and written communication skills, have experience with and be comfortable using common computer business applications.
Must have a valid driver's license and no criminal record (must be able to pass government background checks).
Responsibilities
Work with minimum supervision to install power cabling, base station equipment, RF cabling and associated equipment.
Understand the scope of work, follow the MOP, interpret design plans as given by the project engineer or project manager.
Ensure all work is completed within allotted schedule and meets applicable construction and quality standards, and performance requirements.
Ensure all work is carried out safely, and within Perfect Wireless, OSHA, and carrier safety guidelines.
Perform installation testing, such as power verification, cable sweep, and system tests.
Attend industry training and maintain currency in product certifications as required.
Interface directly with the project management, engineering, and operations support staff. Manage projects, time, and tasks using our online project management tools.
Conduct and act professionally and be well groomed and presentable at all times. The majority of work is conducted on customer premises on behalf of a carrier.
Work Environment
While most of our installation business is based in Indiana, some out of town/state travel is expected. Overnight to a few days would be typical. Usually home for weekends.
You may be required to work outside of normal business if project requirements dictate.
Employment is conditional on obtaining satisfactory results from background/employment investigation and drug screening.
Benefits
401K with company match
Competitive Pay weekly
Company provided Life insurance – buy up available
Company offered Anthem Health Insurance
Company offered Vision Insurance
Company offered Dental Insurance
Paid vacation
Paid holidays
Paid training
Short Term Disability
Long Term Disability